Vertical Blinds
by Peartree Blinds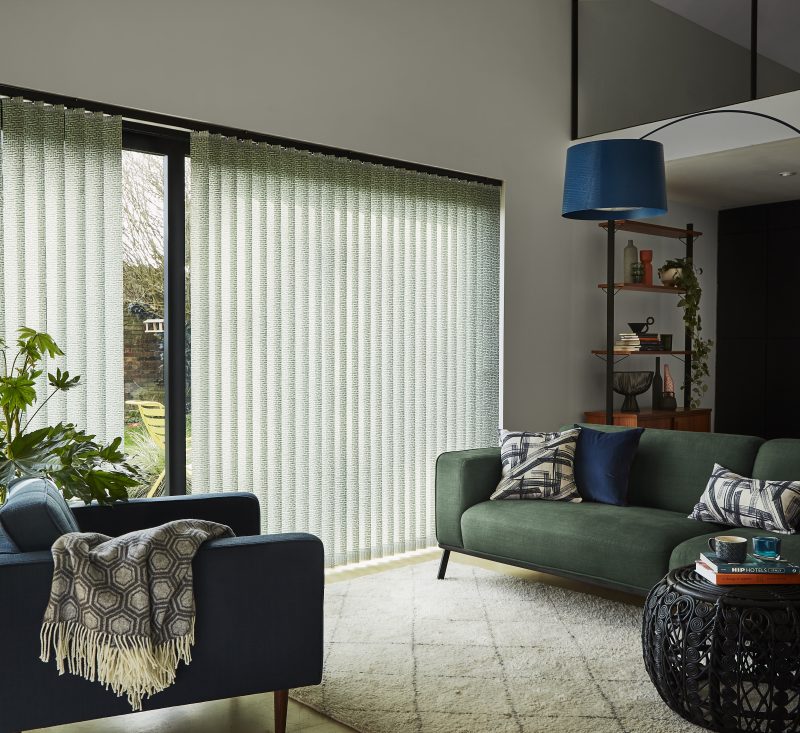 Why choose vertical blinds?
Vertical blinds balance style with practicality, from small windows and patio doors to conservatories.
Their versatility makes them the ideal choice for both home and the office – they are ideal for controlling the amount of light coming into a room and offer privacy when closed. Simple operation with a pull cord to draw it back and forth and operating chain to open and close the vanes.
Controls can be either on the left or right and the louvres can either bunch to the left, right or split. They are a very economical choice for large areas.
Vertical Blind Options
Suitable for all bays, including curved and square
Can be used on sloping windows, e.g. side aspect of a lean-to conservatory
Over 200 fabrics: plain, woven and printed
Verticals available as machine washable, anti-bacterial, moisture resistant, fire-retardant, blackout and Teflon® coated
Selected vertical fabrics are available in 89 or 127mm louvre width
Widths up to 5m